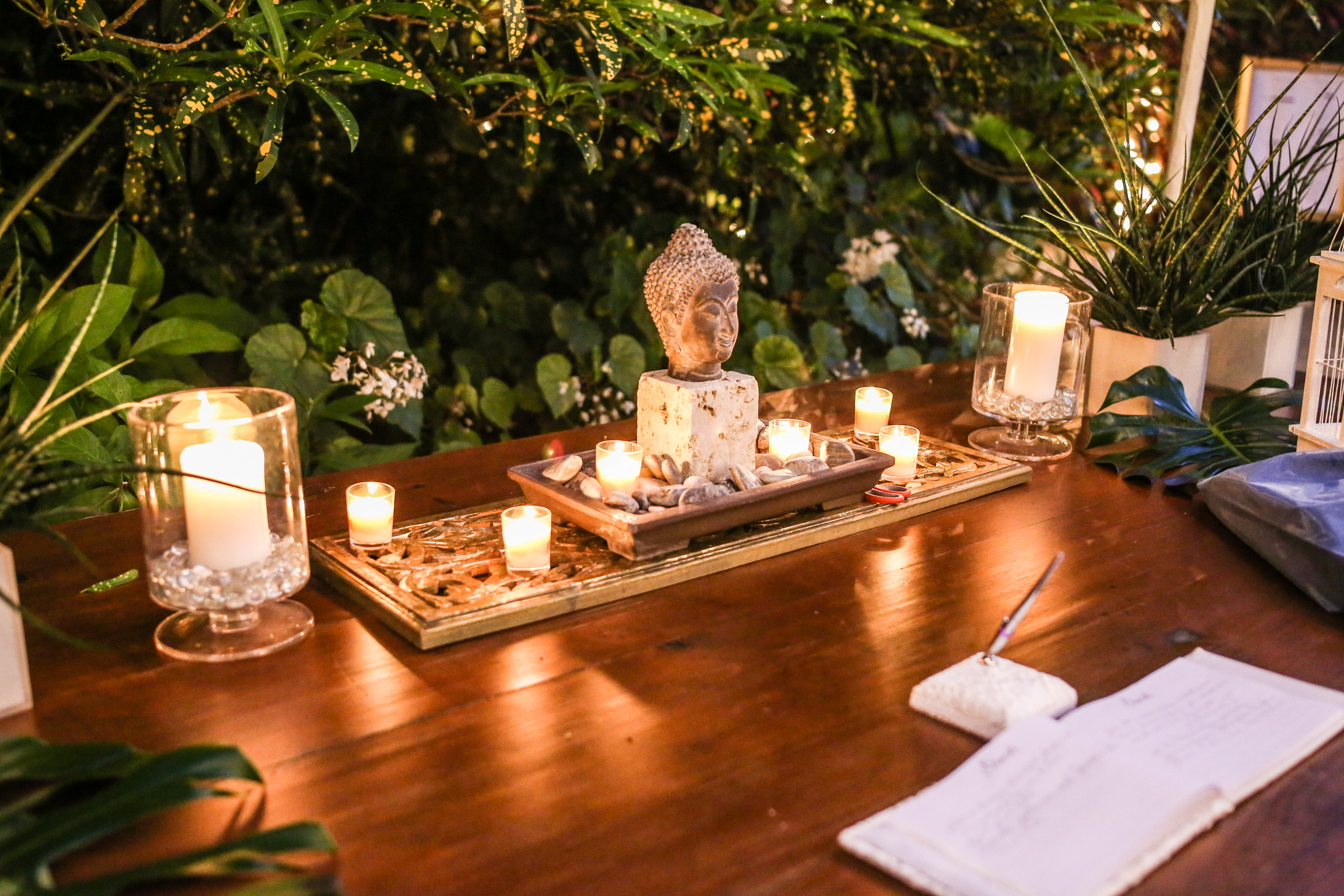 Welcome to Samsara Gardens, the exotic botanical oasis with a deceptively unassuming façade. Born of one couple's love for entertaining and for exquisite gardens, this Balinese-inspired hideaway remained a treasured secret for years, shared mainly with family and friends. Today, this gorgeous ode to nature can be reserved for elegant private events. From elegant gatherings to spirited parties to sizzling photo shoots, Samsara Gardens is the perfect choice for your outdoor event. In fact, we can tell you from personal experience that…
…the only real hitch you'll have with Samsara is getting
your guests to leave when the fun is over.
But then that's the ultimate compliment, isn't it? Contact us and schedule your Samsara Gardens Tour today. And be sure to read our helpful Top Five Visitors' Comments below.
MAKE A LASTING IMPRESSION
Do you have a special occasion coming up? When investing your time, effort, and money in your special event —make a lasting impression. Pair your event with the perfect setting and South Florida's top event partners and watch the magic unfold.
Host an event your guests will be talking about for years.
Top Five Visitors' Comments
We believe the best testimonials we can give you come, not from us, but from our clients. Over the years, we have been blessed with wonderful feedback from our clients and their guests. Here are some of the most common sentiments that keep them coming back:
"From the outside, you can't see what's back there—and then you pass through the gates. Suddenly, with each step you take, this incredible surprise starts to unfold all around you. And it just keeps going."
"The flow from setting to setting is completely organic—almost as if carefully orchestrated. Maybe that's why Samsara Gardens is an event planner's dream!"
"Something magical happens when you're here. Once you walk in, the troubles you had when you arrived seem to go on vacation."
"How am I going to leave this place?"
"This is the best wedding I have ever been to."
—The Groom, at his own wedding!